Welcome to ArtWorks venue: A Community of Art enthusiasts
Artist
Patricia Young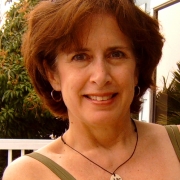 From: United States
Joined: March 19, 2009
Web: www.patriciayoung-artist.com
Connect
Fans
About
Patricia Young is a painter of Northwest landscapes, and more personally – homes and gardens, urban settings, vineyards, and rural farmland. She works in oil, watercolor, and occasionally acrylic paints. Her work is done "en pein air" and in the studio using notes, sketches and her own photographs as reference.

Patricia was born in Portland, Oregon, and began oil painting at an early age. She studie Fine Art and Graphic Design at the University of Oregon/Eugene and Art Education at Western Oregon University/Monmouth, where she earned a degree in Art Education.

"I have always loved to paint, and as an artist, I grow and learn with each painting experience. I enjoy both watercolor and oil painting. My subject is generally landscapes done in a traditional, somewhat impressionistic style. I love to paint outdoors en plein air, whenever possible. Being there, and being connected to the environment while painting, keeps the work fresh and alive."

Patricia also works as a graphic designer and illustrator, and she has painted several murals for local establishments.

"Please visit my website if you wish to see more of my artwork."
Patricia Young's artwork
All items