Welcome to ArtWorks venue: A Community of Art enthusiasts
Artist
Leslie Frank Hollander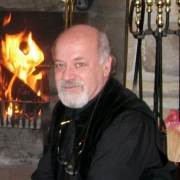 From: Canada
Joined: January 28, 2012
Connect
Fans
About
I am a full time professional digital painter.
I belive that digital painting is a new technique and new direction in art.
I am very comfortable working with the new digital media.
The goal: to turn a feeling into a picture, to explain the vision in my mind's eye to the viewer, with colours and to interpret what I feel.
Leslie Frank Hollander's artwork
All items